Cookie-Einstellungen
Diese Website benutzt Cookies, die für den technischen Betrieb der Website erforderlich sind und stets gesetzt werden. Andere Cookies, die den Komfort bei Benutzung dieser Website erhöhen, der Direktwerbung dienen oder die Interaktion mit anderen Websites und sozialen Netzwerken vereinfachen sollen, werden nur mit Ihrer Zustimmung gesetzt.
Diese Cookies sind für die Grundfunktionen des Shops notwendig.
"Alle Cookies ablehnen" Cookie
"Alle Cookies annehmen" Cookie
Kundenspezifisches Caching
Diese Cookies werden genutzt um das Einkaufserlebnis noch ansprechender zu gestalten, beispielsweise für die Wiedererkennung des Besuchers.
Matches only with "acrisCookie"
Abnehmen mit Chilis - Scharf essen macht schlank!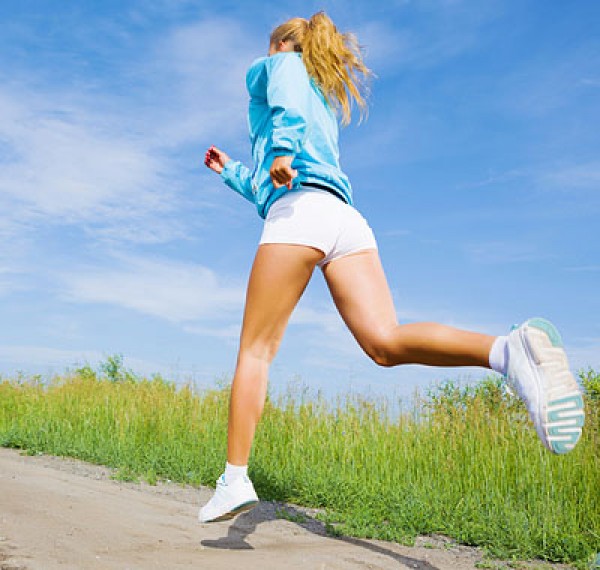 Eine frohe Botschaft für alle, die gegen überflüssige Pfunde kämpfen und...
mehr
Abnehmen mit Chilis - Scharf essen macht schlank!
Eine frohe Botschaft für alle, die gegen überflüssige Pfunde kämpfen und gerne scharf essen:
Chilis helfen gegen Heißhungerattacken und Hüftgold!
Mehrere Forscherteams haben inzwischen herausgefunden, dass Chilis gegen Übergewicht helfen können, und zwar über unterschiedliche Wirkungsweisen:
Chilis bringen den Stoffwechsel auf Touren und stoppen Heißhunger
Wer kennt es nicht: wenn man Chilis isst, kommt man ins Schwitzen. Die feurigen Schoten erhöhen deutlich spürbar den Energieumsatz und Kalorienverbrauch im Körper.
Aber sie können noch mehr: US-amerikanische Forscher der Purdue University in West Lafayette (Indiana) haben entdeckt, dass Capsaicin das Hungergefühl dämpft (1). Dafür haben sie verschiedene Personen – solche, die gerne und oft scharf essen und andere, die nicht an scharfes Essen gewöhnt waren, Gerichte mit und ohne einen halben Teelöffel Cayenne-Pfeffer serviert. Dabei stellte sich heraus, dass bei den an mildes Essen gewöhnten Essern nach dem Verzehr der scharfen Gerichte das Hungergefühl deutlich verringert war und sie weniger Verlangen nach Süßem und Fettigem hatten. Bei den Menschen, die sonst auch gerne scharf essen, war dieser Effekt nicht so deutlich.
Ein Forscherteam der Universität Maastricht kam zu den Ergebnissen, dass die Einnahme von Capsaicin, also dem Schärfe-Inhaltsstoff in Chilis, sowohl direkt über das Essen als auch indirekt über Kapseln das Sättigungsgefühl verstärkt (2). Sie fanden keine Unterschiede zwischen Schärfeliebhabern und Schärfe Ungewohnten.
Capsaicin reguliert den Blutzuckerspiegel
Ein erhöhter Blutzuckerspiegel hat oft Übergewicht zur Folge. Eine südkoreanische Studie aus dem Jahr 2010 untersuchte fettleibige Mäuse, die an einer Vorstufe der Diabetes und Herz-Kreislauf-Problemen litten. Nach der Gabe von Capsaicin sank ihr Blutzucker- und ihr Insulinspiegel und ihre Fettverbrennung stieg. Die Mäuse waren insgesamt gesünder und nahmen ab (3).
Schärfe hilft bei der Fettverbrennung
Die neueste Studie eines US-amerikanischen Teams wurde im Februar 2015 auf einem Kongress der Biophysical Society in Baltimore vorgestellt (4). Dabei hat das Team um Krishnan der Universität Wyoming herausgefunden, dass Capsaicin dabei hilft Fett zu verbrennen anstatt zu speichern.
Dafür haben die Wissenschaftler verschiedene Gruppen von Mäusen fettreich ernährt und teilweise zusätzlich Capsaicin ins Futter gemischt. Sie kamen zu einem deutlichen Ergebnis: die Mäuse, die Capsaicin ins Futter bekamen, hatten nach 25 Wochen über die Hälfte weniger zugenommen als die Mäuse, die ausschließlich fettreiche Kost ohne Scharfstoffe bekamen. Außerdem waren die Mäuse mit Capsaicin im Futter ausdauernder und aktiver in den Laufrädern. Die Forscher fanden außerdem heraus, dass Mäuse, die genetisch derart manipuliert wurden, dass ihre Schärferezeptoren nicht mehr funktionierten, diesen Effekt nicht aufweisen konnten und trotz Capsaicin-Gabe übergewichtig wurden. Sie folgerten daraus, dass das an den Schärferezeptoren angedockte Capsaicin dabei hilft, die Fettverbrennung im Körper anzuregen. Klinische Studien am Menschen sollen folgen. Capsaicin kann also während oder nach einer Diät dabei helfen, Gewicht zu verlieren oder das erreichte Gewicht zu halten.
Zusätzlich interessant ist, dass die Mäuse, die weder fettreiches Futter noch Capsaicin bekamen, am wenigsten zunahmen und am aktivsten waren (was darauf hinweist, dass eine gesunde Ernährung das Abnehmen am besten vorantreibt und Capsaicin dabei unterstützend wirkt).
Chili verringert den Neuaufbau von Fett
Ein Wissenschaftler-Team aus Taiwan hat bereits 2007 in Laborversuchen mit Fettzellen herausgefunden, dass die Zugabe von Capsaicin sogenannte Vorläuferzellen (der Fettzellen) quasi in den Selbstmord treibt (5). Das Capsaicin schädigt die Mitochondrien der Zellen, die die Energie für die Zelle produzieren und wirkt anregend auf ein Molekül, das den Zelltod auslöst. Capsaicin verhindert somit einen Neuaufbau von Fettgewebe und löst in bereits vorhandenen Fettzellen einen Zerstörungsmechanismus aus – es lässt Fettzellen fast wortwörtlich schmelzen.
Also: ein einfacher Tipp an alle, die ihre überflüssigen Pfunde loswerden wollen: Essen Sie mehr Chilis! Sie haben weniger Hunger und es lässt auch noch das Fettgewebe schmelzen. Natürlich hilft dabei, wenn Sie sich gesund ernähren und viel bewegen.
Frische Chilis gibt's bei uns im Shop: Jalapeño und Serrano für die weniger scharf Essenden zum Üben, Cayenne und Habaneros für die Chili-Heads. Für ein scharf gekochtes Essen können Sie auch Chilipulver oder eine leckere Hot Sauce verwenden.
---
Literaturhinweise:
(1) Ludy, M-J, Moore, G.E., and Mattes, R.D., 2011: The effects of capsaicin and capsiate on energy balance: critical review and meta-analyses of studies in humans. Chem Senses. 37(2):103-121. doi:10.1093/chemse/bjr100.
(2) Westerterp-Plantenga, M.S., Smeets, A., Lejeune, M.P., 2005: Sensory and gastrointestinal satiety effects of capsaicin on food intake. Int J Obes (Lond). 2005 Jun;29(6):682-8.
(3) Kang, J.H., et al., 2010: Dietary capsaicin reduces obesity-induced insulin resistance and hepatic steatosis in obese mice fed a high-fat diet. Obesity (Silver Spring). 2010 Apr;18 (4):780-7. doi: 10.1038/oby.2009.301.
(4) Krishnan, V., Fettel, K. & Thyagarajan, B., 2015: Dietary capsaicin and exercise: Analysis of a two-pronged approach to counteract obesity. Lecture at the 59th Annual Meeting of the Biophysical Society, 09.02.2015, Baltimore.
(5) Chin-Lin Hsu and Gow-Chin Yen: Effects of Capsaicin on Induction of Apoptosis and Inhibition of Adipogenesis in 3T3-L1 Cells; J. Agric. Food Chem. 2007, 55, 1730-1736
Inverkehrbringer
Inverkehrbringer
Bewertungen lesen, schreiben und diskutieren...
mehr
Kundenbewertungen für "Abnehmen mit Chilis - Scharf essen macht schlank!"
Von:
Wilfried
Am:
26.07.2017
Schwer bei leckeren scharfen Speisen die Kontrolle zu behalten
Bewertung "sehr gut", weil es ein schöner Traum ist damit abzunehmen. Aber in der Praxis habe ich andere Erfahrungen gemacht. Wenn ich Speisen mit Chilis esse, dann bekomme ich von der Schärfe erst so richtig Appetit :D Manchmal werde ich dann vom Wunsch übermannt zu experimentieren und....natürlich alles aufzufuttern. Aber egal...ein Dasein an der Grenze zum Übergewicht ist den Spaß auf jeden Fall wert.
Von:
Steph
Am:
08.03.2017
Meine persönliche Erfahrung
Mit meiner jetzt schon 10 Jahre langen Erfahrung mit ultrascharfen Lebensmitteln kann ich sagen, dass Capsaicin eher kurzzeitig appetitanregend ist. Ich verspeise viel angeschärfte Suppen und merke oft, dass ich nach einer sehr scharfen Malzeit noch mehr davon möchte. Dieses Gefühl legt sich aber nach einigen Minuten wieder.
Bewertung schreiben
Bewertungen werden nach Überprüfung freigeschaltet.