Cookie-Einstellungen
Diese Website benutzt Cookies, die für den technischen Betrieb der Website erforderlich sind und stets gesetzt werden. Andere Cookies, die den Komfort bei Benutzung dieser Website erhöhen, der Direktwerbung dienen oder die Interaktion mit anderen Websites und sozialen Netzwerken vereinfachen sollen, werden nur mit Ihrer Zustimmung gesetzt.
Diese Cookies sind für die Grundfunktionen des Shops notwendig.
"Alle Cookies ablehnen" Cookie
"Alle Cookies annehmen" Cookie
Kundenspezifisches Caching
Diese Cookies werden genutzt um das Einkaufserlebnis noch ansprechender zu gestalten, beispielsweise für die Wiedererkennung des Besuchers.
Matches only with "acrisCookie"
Inhalt:
0.43 Kilogramm (11,60 € * / 1 Kilogramm)
inkl. MwSt. zzgl. Versandkosten
Sofort versandfertig. Lieferzeit: 1-2 Werktage.
Artikel-Nr.:

8306

Schärfegrad:

5

Scharf
Schärfehinweis:

Nicht für Kinder geeignet !
Fiesta Cubana! Diese Sauce macht (gute!) Laune. Unsere Apfel-Chipotle Sauce schmeckt nach...
mehr
Apfel-Chipotle Sauce
Fiesta Cubana! Diese Sauce macht (gute!) Laune.
Unsere Apfel-Chipotle Sauce schmeckt nach karibischem Straßenfest, nach lauter fröhlicher Musik und bunt gekleideten, tanzenden Menschen. In der Luft liegen Sonnenstrahlen, Straßenstaub und der Duft von Gegrilltem.
Nach dem Öffnen der Flasche erwartet Sie ein fruchtig-rauchiger Duft. Die sämige Sauce schmeckt sehr fruchtig und würzig, mit einem sanften Rauchgeschmack von den Chipotles. Chipotles sind eine beliebte mexikanische Spezialität - über Holzkohlenfeuer geräucherte Jalapenos. Die (mittlere) Schärfe braucht einen kleinen Moment bis sie einsetzt, ist dann aber temperamentvoll und lang anhaltend.
Die Sauce passt perfekt zu Schweinefleisch, Pute oder Hähnchen, zu gegrilltem Schweinsteak, aber auch zu Bratwurst, Reisgerichten oder als Dip. Genial lecker auch als Chutney oder Dip zu Käse, wie z.B. Camembert oder Roquefort.
Tip: Versuchen Sie die Sauce auch zum Glasieren von knusprigem Schweinebauch - absolut kultverdächtig.
Hintergrundinfos:
Michael Dietz, Inhaber Chili Food: "Vor einigen Jahren bekamen wir eine Flasche dieser Sauce als Probier-Muster. Ganz offen, vom Namen her hat mich das Produkt nicht wirklich überzeugt. Deshalb stand die Flasche recht lange im Muster-Regal in meinem Büro. Bis ich bei einem Grillfest eine fruchtige Sauce zum Glasieren von knusprigem Schweinbauch brauchte, und es sollte keine typische Barbecuesoße sein. Die Soße war einfach genial, süß, fruchtig, würzig, leicht rauchig durch die Chipotle Chilis - tatsächlich eine neue Art von Grillsoße, wie ich sie bisher nicht kannte. Nicht lange danach nahm ich sie in unser Sortiment auf - besser spät als nie."




Haltbarkeit/Aufbewahrung
Das aufgedruckte Mindesthaltbarkeitsdatum bezieht sich auf das ungeöffnete Produkt bei ungekühlter Lagerung. Nach dem Öffnen ist das Produkt bei einer Lagerung unter 8 Grad mindestens 3 Monate haltbar.
Verwendungsvorschlag
Perfekt zum Glasieren von Grillgut, aber auch sehr lecker pur als Sauce zu Wurst und Gegrilltem.
Zucker, Äpfel, Wasser, Apfelessig, Honig, Habanero Chilis, Salz, Maisstärke, Chipotle Chilis,...
mehr
Zutatenliste*
Zucker, Äpfel, Wasser, Apfelessig, Honig, Habanero Chilis, Salz, Maisstärke, Chipotle Chilis, Jalapeño Chilis, Scorpion Chilis, Zitronensäure (Säureregulator), Rauch (Aroma), Knoblauch, Ascorbinsäure (Antioxidans), Essigsäure (Säureregulator), Gewürze
Nährwerte
Brennwert kJ / kcal
967 /231
davon gesättigte Fettsäuren
0,0g
* Lt. Herstellerangaben und ohne Gewähr unsererseits. Bitte beachten Sie stets die Nährwerte auf dem Produkt.
Inverkehrbringer
Inverkehrbringer
Inverkehrbringer
Anschrift:
Holzweg 16
67098 Bad D&uumlrkheim
Deutschland
Bewertungen lesen, schreiben und diskutieren...
mehr
Kundenbewertungen für "Apfel-Chipotle Sauce"
Von:
Henrik
Am:
02.10.2021
Sehr lecker!
Muss man eigentlich mögen, Kaufempfehlung!
Von:
Daniel
Am:
03.06.2021
mega lecker
Extrem lecker, erst kommt die Frucht, dann die angenehme Schärfe.
Sehr lecker
In der letzten Bestellung mit gekauft und einfach nur lecker. War die Soße, die als erstes leer war, weil sie allen so gut gefallen hat. Kauf ich bestimmt nochmal.
Sehr gut
Die Sauce schmeckt wirklich sehr gut. Allerdings ist sie für meinen Geschmack etwas zu süß, weshalb ich aber hier keinen Stern abziehen möchte.
Just perfect!
I absolutely fell in love with this sauce. Hint of sweetness, perfect amount of smokiness and heat is good to use for everything from bbq to sandwiches.
Von:
Simon
Am:
19.02.2019
Könnte die Soße trinken....
Also das ist wirklich eine der besten Soßen für mich und den Freundeskreis die es gibt. Zu fast allem anwendbar. Perfekte Harmonie von Scharf und Süß.
Absolute Kaufempfehlung.. Und lieber gleich ein paar mehr die ist schnell weg
Von:
Beetroot
Am:
17.07.2018
Hammer
Super leckere Sauce, süß, fruchtig, pikant rauchig mit eher leichter schärfe. Die Sauce kam im Freundeskreis durchweg total positiv an.
Von:
David
Am:
14.09.2016
pure geilheit
die sause ist extrem lecker und die schärfe ist sehr angenehm so dass auch die geschwister etwas mit essen können. die sauce war bei mir nach 2 wochen leer und ich werde sie mir nochmal holen
Von:
Sabine Herig
Am:
16.06.2016
Genial
Wusste nicht genau auf was ich mich bei dieser Soße einlasse, aber Schärfegrad 5 schaffe ich noch und rauchig, süsslich mag ich sehr gerne. Also Flasche auf und pur probiert...und noch ein Löffel. Ja ich futtere die Soße pur. Extrem genial zu Gegrilltem wie Bratwurst und Steak, aber auch Fischstäbchen, Reisgerichte usw. passen sehr gut. Selbst zu Roquefortkäse eine Wucht zusammen mit einer Trockenbeerenauslese. Ich versuche das mit dem Bauchspeck mal, wenn es endlich aufhört zu regnen.
Super lecker
Super leckere Soße !!!
Sehr fruchtig
Echt leckere Sauce
Die Sauce riecht und schmeckt fast tomatig, richtig fruchtig, fast wie ein Chutney. Und dazu kommt ein ganz dezenter Rauchgeschmack und eine angenehme Schärfe.
Sie wird bei uns bei keinem Grillfest mehr fehlen :-)
Bewertung schreiben
Bewertungen werden nach Überprüfung freigeschaltet.
Rezepte, Infos und Produkte
Pulled Pork im Smoker
Pulled Pork ist ein über 15-18 Stunden bei 100 °C gegarter Schweinenacken (oder Keule) - eine Barbecue-Spezialität der besonderen Art. Nehmen Sie sich die Zeit...
5
Chipotle Morita ganz
Ganze getrocknete Chipotle Morita Chilis sind Jalapeños, die am Strauch tiefrot reifen durften bis sie bereits langsam ins Trocknungsstadium übergehen. Dann werden sie in einem traditionellen Verfahren mit Hilfe von...
Inhalt
0.05 Kilogramm
(79,80 € * / 1 Kilogramm)
5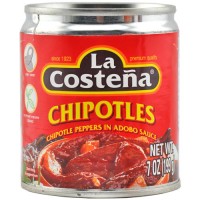 Chipotle Chilis in Adobo Sauce 199g
Chipotle Chilis eingelegt in Adobo Sauce sind ein Muss für die mexikanische Küche. Chipotle Chilis sind geräucherte Jalapeno Chilis, die somit ein angenehmes Räucheraroma erhalten und Wasser verlieren. Die...
Inhalt
0.121 Kilogramm
(32,98 € * / 1 Kilogramm)
Grüne Jalapenos geschnitten
Grüne Jalapeños - nicht nur für Fans der mexikanischen Küche ein echter Genuss. Grüne Jalapeños sind geschmackvoll, mit intensivem Aroma und einer angenehmen Schärfe. Geschnitten und in Essig...
Inhalt
1.5 Kilogramm
(8,66 € * / 1 Kilogramm)
3
Jalapeno Chilis grün frisch 1000g
Knackig, erntefrisch und aromatisch. Die Jalapeno Chili gehört weltweit zu den am meisten angebauten Chilisorten und ist in Mexiko und den USA sehr beliebt. Grüne Jalapeno Chilis werden unreif geerntet, da sie im...
6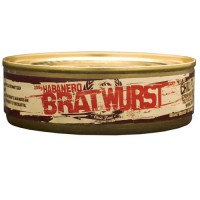 Habanero Chili Bratwurst
Unsere Habanero Chili Bratwurst ist pikant gewürzt - mit Muskat, einem Hauch Knoblauch und frisch gemahlenem Pfeffer verfeinert und ein echter Hochgenuss auf ofenfrischen knusprigen Brötchen. Die herzhafte Pfälzer...
Inhalt
0.2 Kilogramm
(19,95 € * / 1 Kilogramm)
Themenwelten